Marriage Celebrant Sydney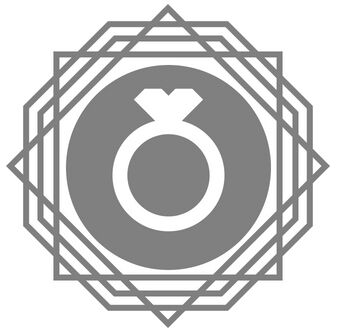 Registered Wedding Celebrant in Sydney
Making your day special
Sharon Swinbourne provides celebrant services in the Sutherland Shire & St George areas, as well as the Sydney metropolitan area and surrounds. Her fee includes the following:
Obligation free initial meeting with the couple.
Preparation of all legal documents (Notice of Intended Marriage, Certificate of Marriage, Declaration of Marriage)
Preparation of ceremony
Organisation of meetings – as many meetings as we need. These can be face-to-face or Skype.
Resource kit for couples (includes sample ceremonies, creative ideas and rituals, poems and verses)
Rehearsal with bridal party
Solemnizing of marriage
Lodgement of documents with the Registry of Births, Deaths & Marriages.
Lodgement of application for registered marriage certificate (if required).
Printed copy of your ceremony for a keepsake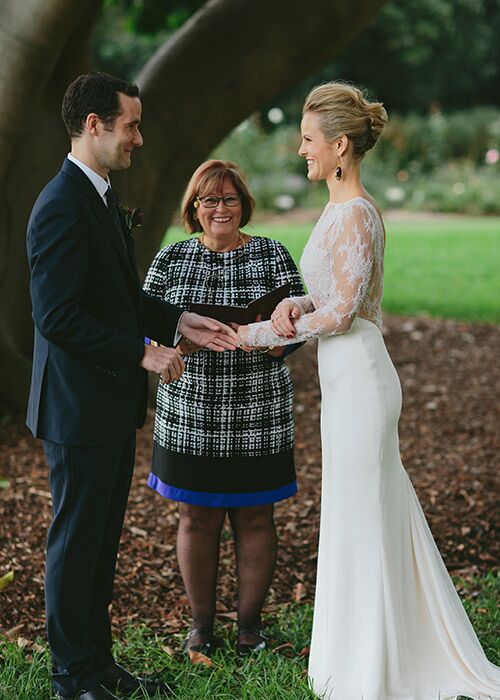 My Process
Give me a call or send me an email to get started. I will need the date of your wedding so I can make sure I am available. We will meet (obligation free) and discuss what you both envisage for your wedding day ceremony. I explain all the legal requirements, and what my role as your celebrant involves.
If you are happy, then you simply book me!
Notice of Intended Marriage (NIM)
A second meeting is organised to lodge the Notice of Intended Marriage (NIM). The booking deposit is now due and I will give you a resource kit to help with the ceremony and how you would like to express your love.
Draft Ceremony
I will provide you with a draft ceremony and during this time you can call me as little or as often as you like. Together we will create a beautiful ceremony reflecting your love, personality and commitment to each other.
Rehersal
A rehearsal is optional, however I encourage my couples to organise a few hours close to your special day to run through the ceremony, even if it's just at home. A rehearsal helps the wedding party gain an insight on proceedings for the day.
Your Big Day
Your special day arrives and the ceremony is fabulous and tailored to you both. This is where I leave you to enjoy the day, and my role ends after the lodgement of your documents to Births Deaths & Marriages.
Frequently Asked Questions
What is a notice of intended marriage?
A Notice of Intended Marriage (NIM) is completed by both the bride and groom with the celebrant. This officially lodges your intent to marry.
When do I have to lodge my NIM?
You must lodge your NIM at least one month before your wedding date (eg if the marriage is on 1 November 2016 the NIM must be lodged with the celebrant no later than 1 October 2020.
How long is my NIM current?
Your NIM is current for 18 months from the date of lodgement.
What identity documents do I need to give my celebrant?
A copy of your birth certificate AND
A copy of your driver's licence or other form of photo identification OR
A copy of your passport
If you are divorced you will need to produce your divorce certificate.
If you are widowed you need to produce your late spouse's death certificate.
Do I have to be an Australian citizen to be married in Australia?
No, anyone can be married in Australia.
Do I have to have a wedding ceremony?
In order to be married according to laws in Australia (Marriage Act 1961), a man and a woman must make certain vows to each other and the celebrant is required to make certain statements to the couple and their witnesses.
Do I need a witness?
Yes. You need to have two witnesses at the ceremony who are over the age of 18 and are able to understand the purpose of the ceremony.
How much does it cost?
It can depend on the type of ceremony you want how far the celebrant has to travel. Its best to meet with your celebrant and discuss your requirements
How long does the ceremony take?
The length of the ceremony depends on what the bride and groom want to include. Generally, ceremonies take about 30 minutes, but it depends on the number of readings, any special rituals and other requests from the bridal party.
Can we write our own vows?
Yes, you can. Your celebrant will take you through the ceremony step by step and give you all the assistance you need to have the ceremony you want.
What do I receive on the day?
You will receive a Certificate of Marriage from your celebrant. Although this is a legal document, it is not widely accepted as a form of identification, so it is advisable to apply for a copy of your registered marriage certificate from the Registry of Births, Deaths & Marriages. Your celebrant can apply for the certificate on your behalf.
Do I have to change my name?
No you do not have to change your name.
What do I do if I chose to take my husband's name?
It's always advisable to contact the organisation you are dealing with to confirm their requirements to change your name. However, in most cases, you supply a copy of your registered marriage certificate (from BDM) together with your birth certificate to the organisation and you can usually change your name. You may need a certified copy, in which case the photocopy needs to be witnessed by a Justice of the Peace.
What about legal aspects such as registration?
Once your marriage is solemnized, the celebrant will send all the paperwork to the appropriate Registry of Births, Deaths and Marriages and your marriage will be registered.
"From the moment we met Sharon in our first meeting, we knew we had found the perfect celebrant. Sharon is thorough with the information she provides and kept us informed throughout the entire process. It was one less thing to worry about on the day, knowing she had everything under control. I couldn't recommend Sharon highly enough."
"We couldn't have wished for a better celebrant on our day! You took the day seriously with your own quirky humour and we loved every minute!! thank you so much for being a part of our day! Couldn't have been happier! Thank you!!"
"Thankyou, Thankyou, Thankyou!!! We are so happy to have you as our celebrant on our wedding day. The ceremony was exactly what we wanted, and you followed all our requests to make the ceremony fun, low key and casual. We couldn't have asked for a better celebrant. Thanks again Sharon, we truly appreciate you being apart of our special day!"
"Even though our wedding was small, Sharon went above and beyond to make the day perfect. Highly recommended."
"Just wanted to say a huge thanks for last Friday! We had such an amazing day and can't thank you enough for your part in it! Sharon was fantastic in the lead up to our day and gave us many options for our ceremony that we hadn't even thought of!"
"Sharon was so amazing learning as much as she could about us so that our wedding reflected everything we wanted and some things were included that we didn't even think about till Sharon gave us some wonderful choices….The Family loved the Sand Ceremony so much….Thanks so much for an wonderful wedding and blending our two families. We highly recommend your services!"
"David and I would like to thank you for being our Marriage Celebrant. We had a wonderful day and you made our ceremony beautiful & meaningful for the both of us. It was so nice to have a good friend marry us in front of our families and friends. Your professionalism truly made the day go smoothly. We had an amazing day and your personal touch of a gift of a wedding book was lovely. Thank you"
"Thank you so much, Sharon, for an amazing day! You made us feel very comfortable during the ceremony and gave us the direction we needed throughout the whole process. We are so glad that you were a part of our special day."
"Sharon was genuinely warm and interested in making our special day perfect. We were Sharon's first same sex wedding We would highly recommend Sharon's services."
"Sharon was amazing, made our ceremony perfect! I would highly recommend Sharon to anyone looking for a celebrant."