Civil Celebrant
Services Sydney
Your day, your way that's my promise to you
Registered Celebrant Sydney
What a privilege it is to be a civil celebrant. Why? Because I am trusted.
Couples trust me to be part of one of the best days of their lives by choosing me to create a unique and memorable wedding ceremony they will remember and cherish forever. Families trust me to ensure their loved one is farewelled with dignity and respect, and to assist them to get through one of the most difficult times of their lives.
I meet the most wonderful people under the happiest and saddest of times. I make a promise to those people that I will take care of everything and will be there to support them throughout our whole journey together.
You can count on me because I am a promise keeper.
Professional services guaranteed
MARRIAGE & FUNERAL CELEBRANT IN SYDNEY
My name is Sharon and I am a Civil Marriage Celebrant & Justice of the Peace specialising in marriage services, as well as funeral services, baby naming, renewal of marriage vows and commitment ceremonies.
If you're looking for a caring and professional marriage celebrant to help make your wedding or event even more special or to farewell your loved one with dignity and respect, please get in touch with me today.
Sharon Swinbourne
Civil Celebrant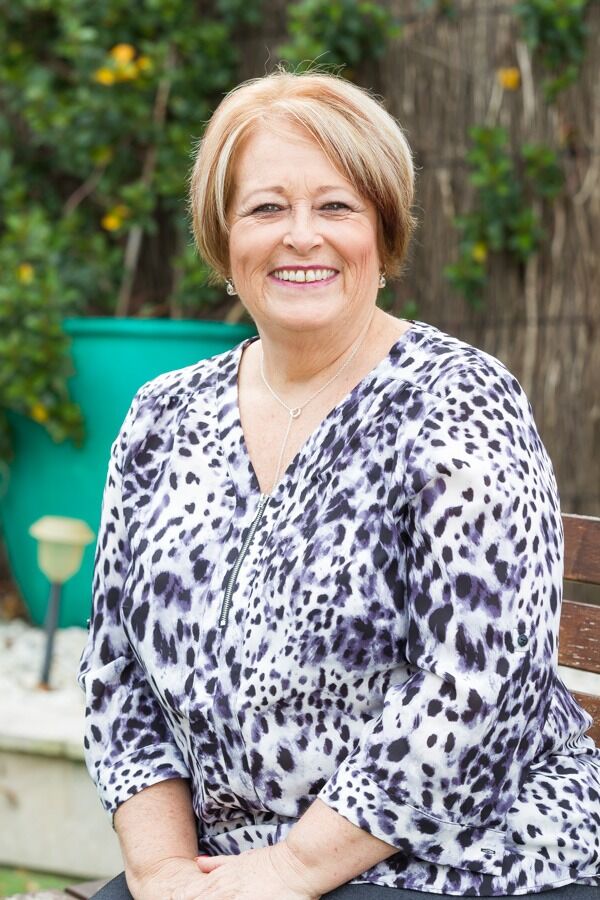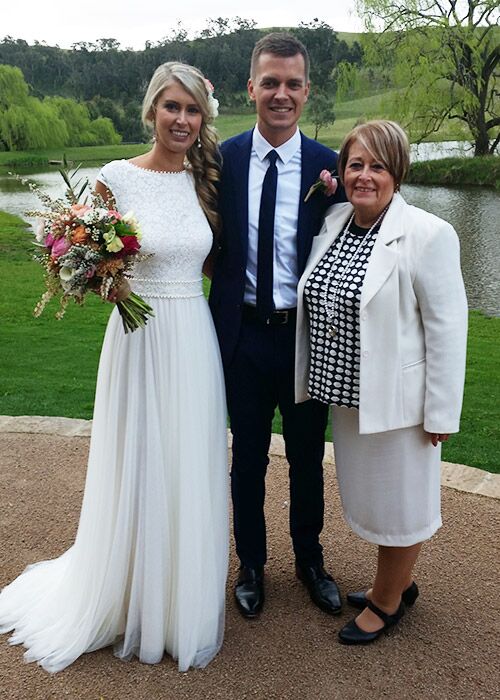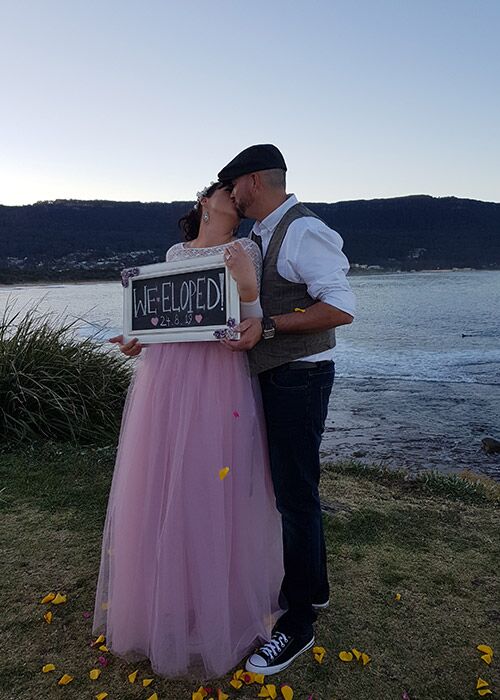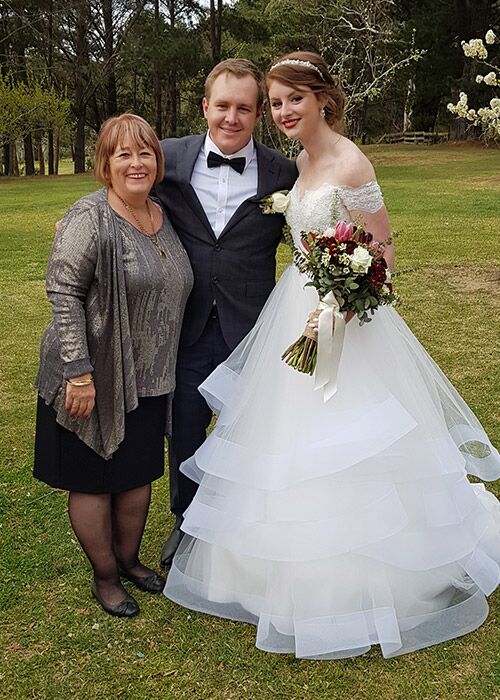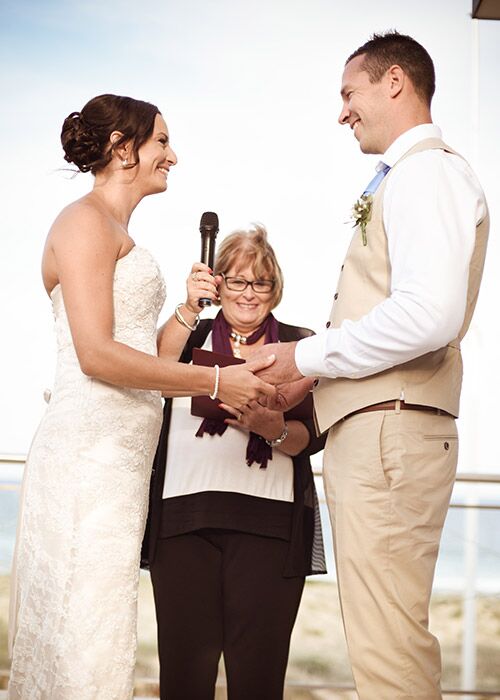 Wedding Ceremonies
A celebration of love
Sharon provides you and your partner with a professional celebrant service to conduct your wedding. Her attention to detail and her genuine passion for officiating weddings has helped her to provide one of the best celebrant services in Sydney. Sharon can provide you with a fun, light-hearted and enthusiastic wedding ceremony, all whilst remaining professional.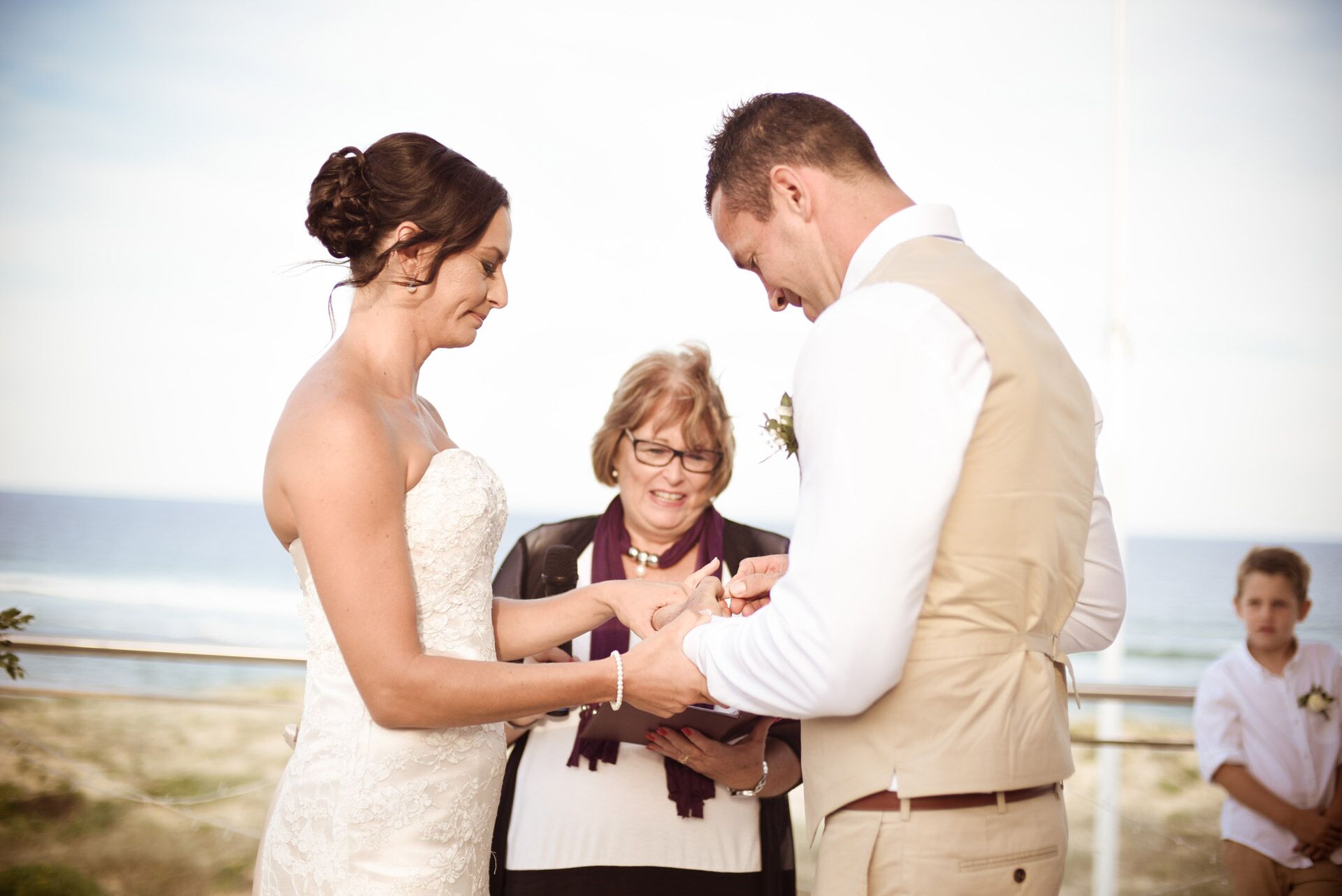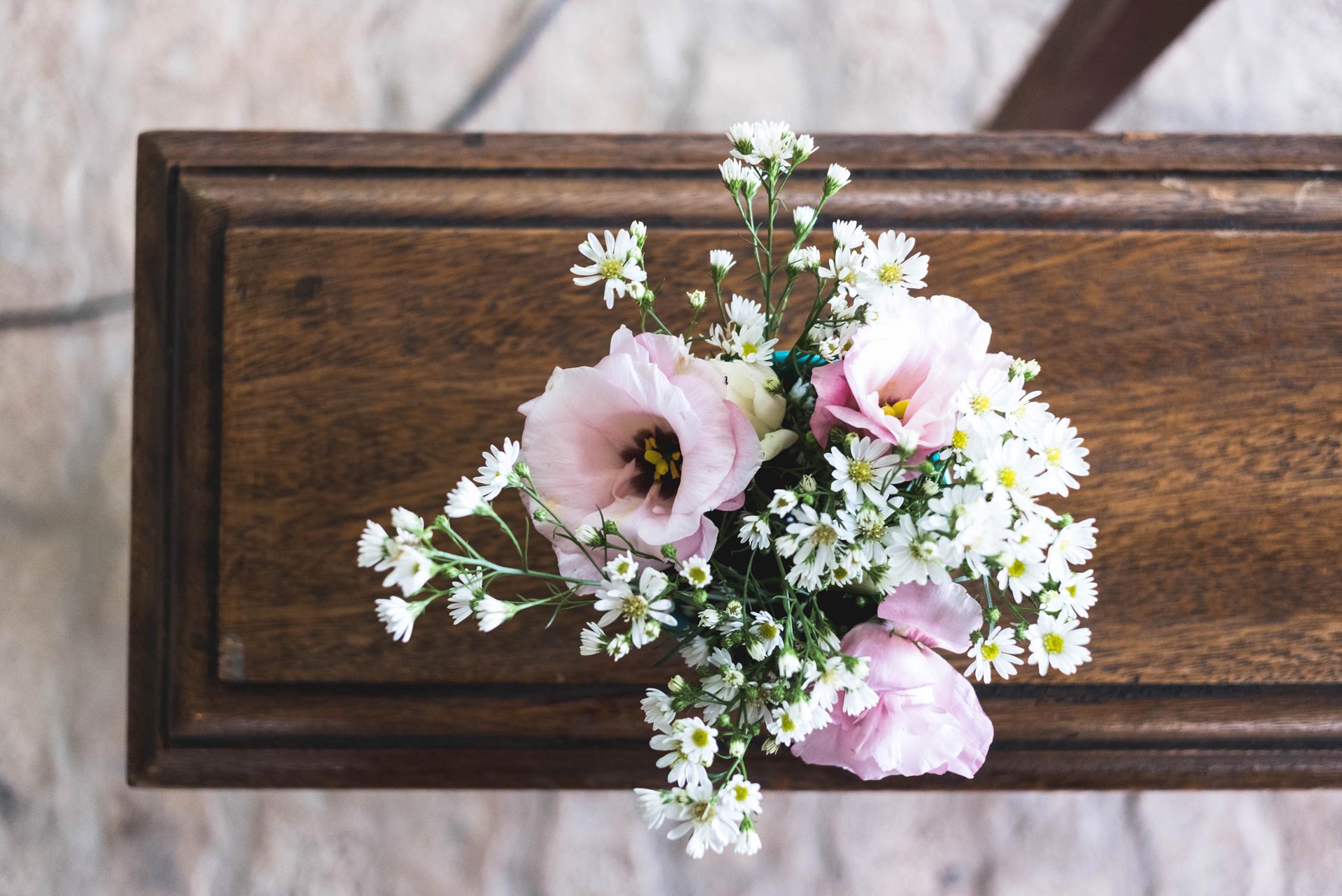 Funeral Services
A celebration of life
Sharon Swinbourne has the flexibility and attention to detail to make a difference at a funeral. With sensitivity, guidance, music and the right readings and words, Sharon has a way to bring these elements together to give you and your family a day to celebrate the life of your loved one.
"Sharon preformed our wedding on Saturday, and it was perfect. Couldn't fault a thing. The service was full of love, laughter a few tears and a congregation of family and friends who were amazed by her service. Thanks Sharon Swinbourne John and I would recommend you to anyone."
"Thank you so much Sharon for such a beautiful send off for our dad. You were amazing and made a hard day that little but easier. You made the day so personal and we felt like you were part of our day. Thank you so much. Xx"
"We couldn't have wished for a better celebrant on our day! You took the day seriously with your own quirky humour and we loved every minute!! thank you so much for being a part of our day! Couldn't have been happier! Thank you!!"
"Thankyou, Thankyou, Thankyou!!! We are so happy to have you as our celebrant on our wedding day. The ceremony was exactly what we wanted, and you followed all our requests to make the ceremony fun, low key and casual. We couldn't have asked for a better celebrant. Thanks again Sharon, we truly appreciate you being apart of our special day!"
"Sharon married us last week…..and she made our ceremony the most special and sentimental day of our lives….. Sharon went above and beyond to make sure everything was just amazing. The absolute genuine love and care that Sharon put into the service and all the little things you wouldn't think of, all contributed to making it just perfect. We had tears and laughter through the service and Sharon made our closest family and friends feel involved and really an important part of our journey. Sharon – We just cant thank you enough. We will always hold such beautiful memories of our day because of all you did xxx."
"I chose Sharon for my mum's memorial as I simply loved her face and open smile. I booked Sharon after she offered to help me with my mum's arrangements even if I didn't book her! Sharon is genuine, warm and natural. Her follow up care is beyond what I've expected but am so grateful for her recommendations as they are so on point it's like she's read my mind."
"Sharon was amazing, made our ceremony perfect! I would highly recommend Sharon to anyone looking for a celebrant."
"Even though our wedding was small, Sharon went above and beyond to make the day perfect. Highly recommended."
"Sharon was so amazing learning as much as she could about us so that our wedding reflected everything we wanted and some things were included that we didn't even think about till Sharon gave us some wonderful choices….The Family loved the Sand Ceremony so much….Thanks so much for an wonderful wedding and blending our two families. We highly recommend your services!"
"Just wanted to say a huge thanks for last Friday! We had such an amazing day and can't thank you enough for your part in it! Sharon was fantastic in the lead up to our day and gave us many options for our ceremony that we hadn't even thought of!"
"Sharon was genuinely warm and interested in making our special day perfect. We were Sharon's first same sex wedding We would highly recommend Sharon's services."
"Thank you so much Sharon for your friendship and all of your support to the family over the last very difficult week and for your beautiful words yesterday as we laid our wonderful Mum to rest
You're an amazing woman xx 💕"
"David and I would like to thank you for being our Marriage Celebrant. We had a wonderful day and you made our ceremony beautiful & meaningful for the both of us. It was so nice to have a good friend marry us in front of our families and friends. Your professionalism truly made the day go smoothly. We had an amazing day and your personal touch of a gift of a wedding book was lovely. Thank you"
"Thank you so much, Sharon, for an amazing day! You made us feel very comfortable during the ceremony and gave us the direction we needed throughout the whole process. We are so glad that you were a part of our special day."
"Last weekend, my now husband and I eloped at Sandon Point, Bulli and we asked Sharon to be our Celebrant. From the first time we contacted Sharon up until our special day, Sharon has been amazing, attentive, informative and very calming. As our elopement was a surprise for all, she even role played with our children when she visited us at home prior. Sharon made our experience so much fun and full of laughter on our special day whilst making it magical and just how we had planned. We feel that Sharon went above and beyond with helping us plan our ceremony wording and gifted us with lovely keep sakes to cherish forever. We highly recommend Sharon – 5 out of 5 stars xx"
Latest News
From the Blog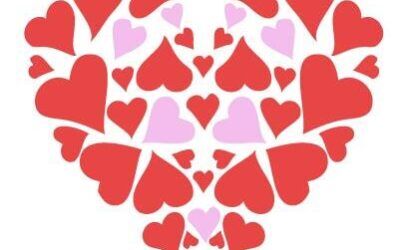 Valentine's Day – the day of the year when roses and chocolates are delivered by the bucketload. But have you ever wondered where it all started? According to Google, the feast of Lupercalia was celebrated from 13-15 February each year. Drunk and naked men...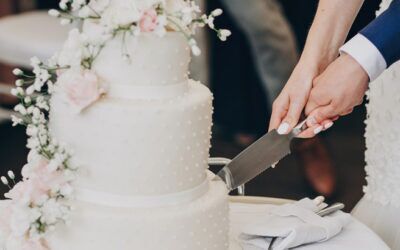 A bride once told me that her wedding cake cost more than my celebrant services. A guest was recently quite shocked that I actually charged more than $200 to conduct a wedding ceremony. A potential groom once remarked that being a marriage celebrant must be a nice...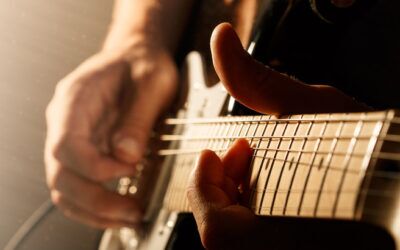 There are no hard and fast rules when it comes to choosing a song for a service. The important factor is choosing a song that represented the person, how they lived and how the family remembers them.